Hey
I needed to quickly connect a spreadsheet with some API and index all of that in Algolia.
So i've started to build an app for Algolia in Zapier.
I believe it opens a lot of possibilities to build helpful automation for our teams and tools.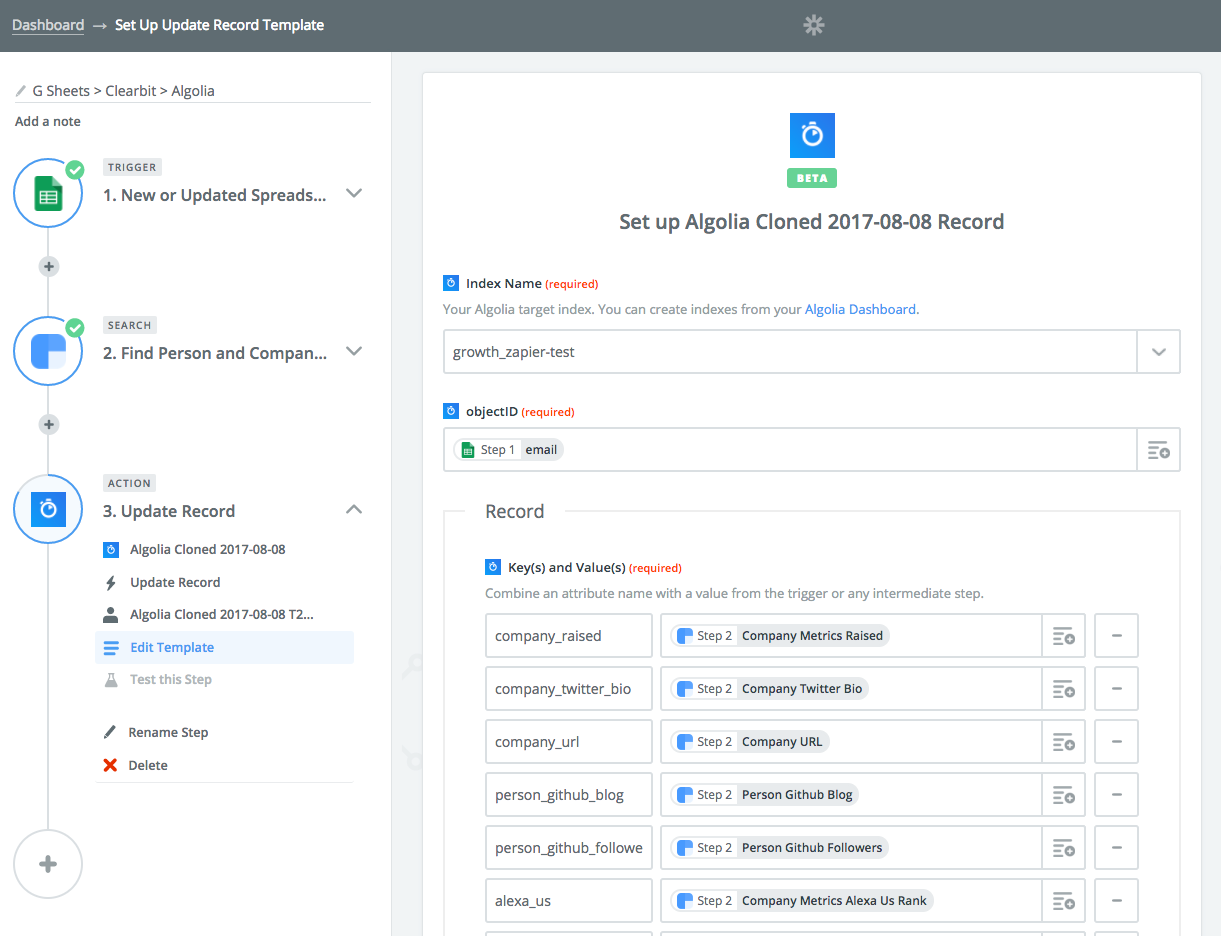 - It's a simple action that allows you to add/update your records in Algolia.
As the integration is still beta, please use this link to try it Algolia Search for Zapier
I'll complete that thread with some examples and I'd really like you to share what you have or what you would like to build with this Algolia-Zapier connector.
Stay plugged. <3