My client, a Magento retailer with a separate blog running on Wordpress, gets great traffic to the blog posts but most of that traffic bounces and does not click banners or other links to the online store.
I tried to come up with a more engaging way to convert blog visitors into customers.
I created a custom Wordpress plugin that inserts an Algolia search form at the bottom of articles and invites the visitor to search the online catalog for products.
My hypothesis is that after a visitor is done reading an article, they may be more likely to shop the online store for the specific products they just read about.
I have started setting up the plugin so that there is a custom field on each post in Wordpress that allows the blog author to input the names of the products being mentioned in that particular blog post. When the Algolia search box is rendered at the bottom of the post, I am dynamically inserting the specific product names in the call to action and in the placeholder text for the search input in order to "coach" the visitor into searching for specific items that match the topic of the blog post.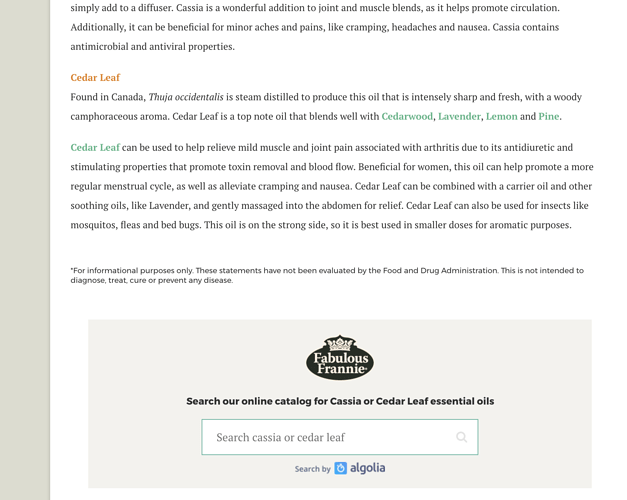 To measure the success of this, I am attaching tags to all clicks that come from Algolia search. This has been running for a month and so far the results are amazingly strong and I am working on rolling this out to all past blog posts.
Please let me know your thoughts and any ideas you may have.