Hello,
I'm implementing an Algolia search in my website, and everything is showing off (maps, hits, etc.) but not the actual attributes of my records (name, profesion, etc.).
I've deployed this search elsewhere on the web and it works perfectly fine.
I think it is linked with the hogan.js templating that Shopify and Algolia are using but I'm not sure.
Here's a screenshot of my shopify search: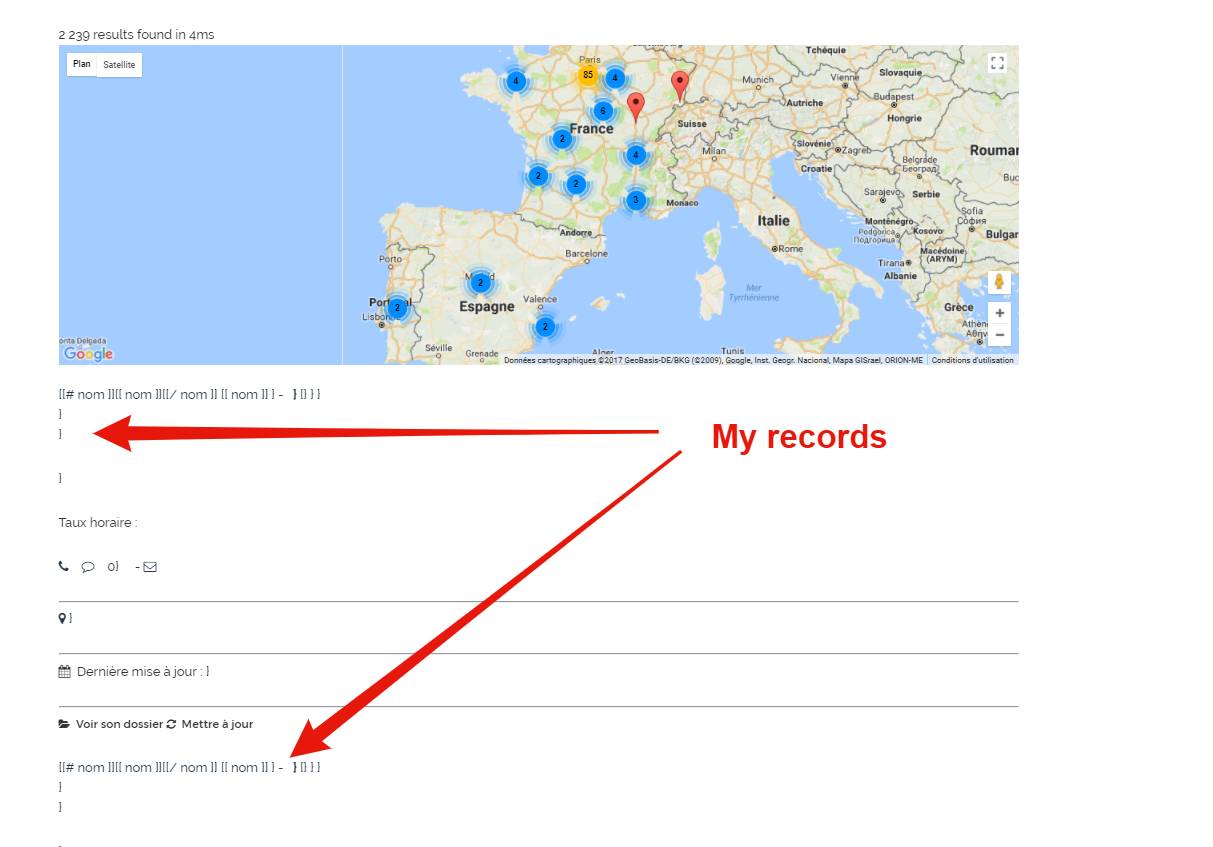 Here's a screenshot of the same index that should be rendering the same (apart from CSS) :